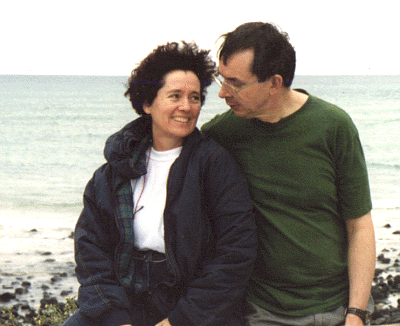 The author and her husband at Bagara on a cold and windy July day.
I was born in March half way through the last century at Wau PNG.

I grew up in Laidley, a small town about 100km west of Brisbane. It was a childhood of far greater freedom than seems possible for children today.

At 18 I left for Brisbane and the University of Queensland. I gained a Science degree and a husband, and worked in Medical Research for 10 years. After that I worked as a representative for a Laboratory Equipment company before returning to UQ to obtain a Graduate Diploma in Education in 1991.

I have worked at Somerville House since 1993 and
I have been dabbling in creating computer programs to help my students learn since 1994.I also make web pages and animations.